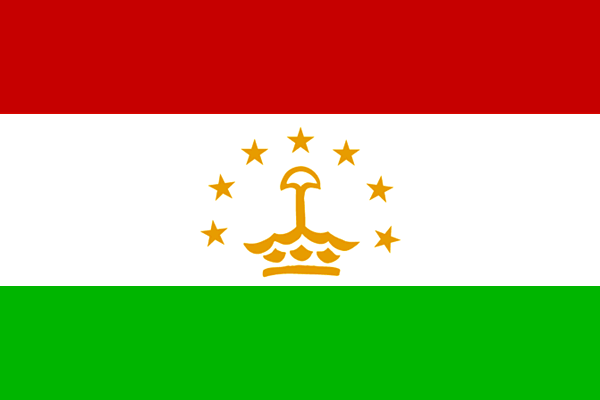 Republic of Tajikistan
Political and economic system
Tajikistan is a presidential republic. Legislative powers are exercised by parliament, Majlisi Oli.
Tajikistan is an agro-industrial country. Its main industries are natural gas extraction, coal mining, non-ferrous metallurgy and consumer goods manufacturing. Tajikistan boasts significant hydropower potential.
There is a two-tier banking system in Tajikistan, which includes the National Bank of Tajikistan (TNB) and 17 commercial banks. The Somoni (TJS) is the currency of Tajikistan.
Financial sector
The number of financial institutions operating in Tajikistan as of late 2018 is set out below.
| | |
| --- | --- |
| Types of financial institutions | Licensed/registered |
| Banks | 17 |
| Micro-credit custodial institutions | 27 |
| Micro-credit institutions | 7 |
| Micro-credit funds | 33 |
| Insurance companies | 22 |
| Professional securities market participants (registrars, brokers, dealers and the central depository) | 4 licenses to operate as a registrar; 8 as a broker/dealer; and 1 as a depositary in the securities market |
| Leasing companies | 19 |
DNFBP sector
The number of DNFBPs operating in Tajikistan as of late 2018 is set out below.
Types of DNFBP
Licensed/registered
Legal exerts
360
Lawyers

17 bar associations

179 private legal practices

23 legal advisors

Notaries

68 notary offices

132 notaries

Auditors and audit firms
38 audit firms and 35 individual auditors
Dealers in precious metals and stones
755
Pawnshops
25
Businesses organizing and maintaining sweepstakes and betting offices, organizing lotteries and other gambling games
112 businesses organizing sweepstakes and betting offices;
51 lotteries and other gambling games
Real estate agents
240
National AML/CFT system
Money laundering and terrorist financing are criminalized in Tajikistan. The country continues to improve its AML/CFT/PF legal framework.
AML/CFT strategy
The President of Tajikistan, by his decree, approved the National AML/CFT/PF Strategy 2018-2025 and its Action Plan on March 5, 2018. The National Strategy sets out the following strategic goals and directions for the development of the national AML/CFT system: develop and improve the legal framework; strengthen international cooperation in matters related to confiscation; provide harsher punishment for terrorist financing, corruption, fraud, and trafficking in weapons, nuclear and chemical materials; improve the methods of studying and identifying FI and DNFBP customers based on the level of risk; improve the effectiveness of supervisory activities, in particular by applying a risk-based approach; improve the methods for detecting, disclosing and investigating crimes; strengthen cooperation between the FMD and law enforcement agencies, etc.
Financial intelligence unit (FIU)
The National Bank of Tajikistan's Financial Monitoring Department (FMD), an AML/CFT/PF authority, is responsible within its competence for AML/CFT/PF regulation and compliance monitoring, among others.
In October, the President of Tajikistan signed Decree No. 724 "On the creation of the Financial Monitoring Department under the National Bank of Tajikistan". The Financial Monitoring Department under the National Bank of Tajikistan is an administrative-type FIU.
The FMD's main responsibilities include the gathering and analysis of data from reporting entities and provision of intelligence to the competent law enforcement authorities. To complement its operations, the FIU conducts an ongoing financial monitoring and analysis of incoming data.
There are six subdivisions within the Financial Monitoring Department.
Cooperation with the EAG
Tajikistan is one of the founding members of the EAG and its active participant.
The 1st round mutual evaluation (conducted by the World Bank) report was endorsed and adopted by the EAG at its 9th Plenary meeting. The EAG 2nd round mutual evaluation report was adopted at the EAG 29th Plenary meeting in November 2018 and published on the EAG website on December 28, 2018.
The EAG 21st Plenary meeting was held in Tajikistan in November 2014.